You have a bright future!
However dark today may seem, there is a bright, hope-filled future waiting for you!
I'd love you to take 3 minutes to watch this video where I chat about discovering and walking into the amazing future God has designed just for you.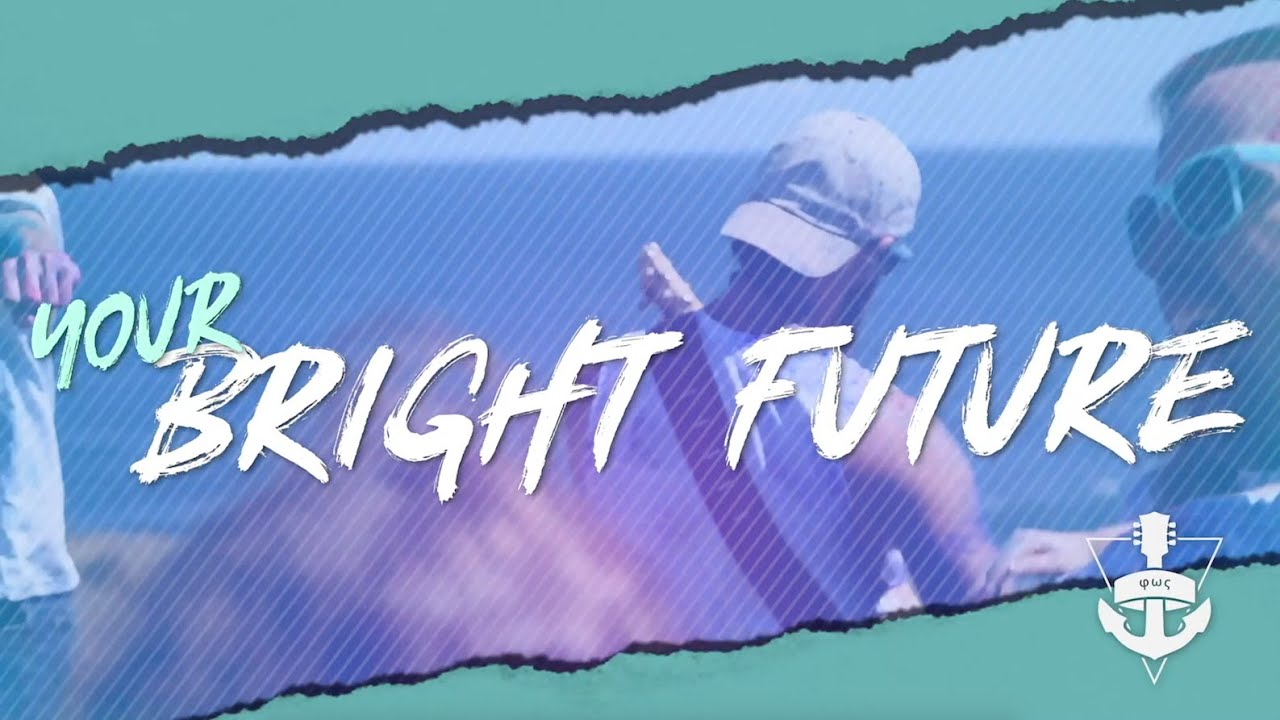 Nothing to fear
Wouldn't it be amazing to face the future with boldness and joy, knowing you don't have to fear what's ahead?
Well, the message of "Future is Bright" is that you can! However dark your life seems today, there is a bright future waiting for you.
And the best part – this isn't just a "feel good" message, providing temporary relief. But it's built on something real, a true hope to build your life on.
An Anchor of Hope
The Bible talks about God's hope as an "anchor for our souls". His promises give us a true hope that holds us steady amongst the storms of life.
Just like an anchor holds a ship steady in crazy waves, God's promises can hold you steady through the waves of life (check out Hebrews 6:17-20). His promises of a bright future give you something real to hold on to today, and a hope for tomorrow!
Our band's logo represents an anchor because we have experienced this hope first-hand. Most of our songs have been written in some of life's craziest storms, but we've held on to the anchor of God's promises and seen Him do some truly amazing things.
The Bible talks about God's hope being like an anchor – and that couldn't be more true for my life.

Waves have come, storms have come, but He hasn't failed me. His promises have literally been my anchor – and I've held on to them in some pretty dark storms.

Now, not only has He got me to the other side, but I'm stronger and better than before. And I know without a doubt there's a bright future ahead.

— Caleb
Your Bright Future is Ready!
Wherever you are and whatever your story, your bright future is waiting for you.
You don't have to follow any special rules to experience this hope. You certainly don't have to fix your life up first. You just have to accept the amazing gift of hope that Jesus gives.
Jesus is inviting you into your bright future – the first step is simply recognising that you need help – and asking Him to help you from the inside out!
Where are you at?
Wherever you're at on your journey, we would love to help you take a next step into the bright future God has designed just for you!
My Future is Bright Story
When I wrote the song Future is Bright I was going through a really dark time in my life.
But this song was my cry of hope as I chose to hold on to God's anchor of hope and believe that He had a bright future for me.
I'd love you to watch my story, and I hope it inspires you to walk into the bright future God has for you!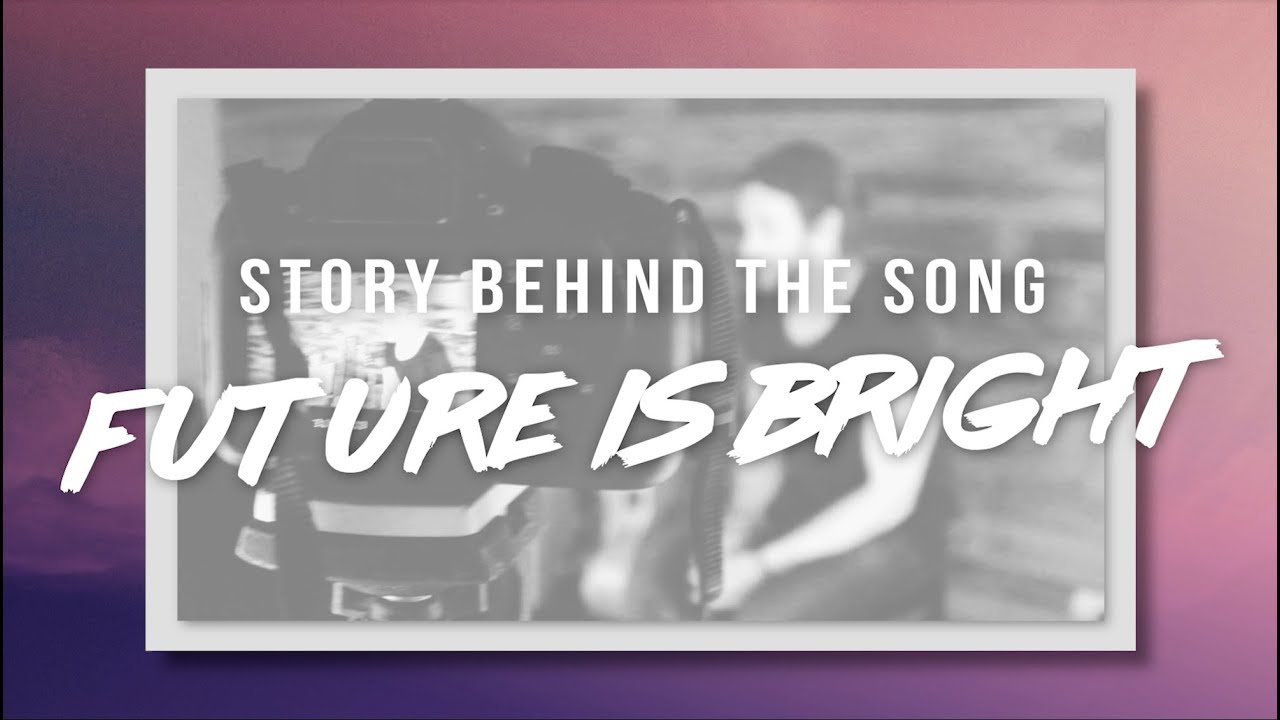 You're Not Alone
An important part of following Jesus into the bright future He's designed for you is connecting with other people on the same journey.
This way you can help each other, encourage each other and grow together.  And that is exactly why local churches exist!
We'd love to help you connect to a local church family where you can keep learning and growing into your bright future. Just click below to tell us where you're from and we'll help you out!
Real People. Real Stories.
Like we said, this hope is real, and so many of us have experienced it first-hand helping us through our daily lives.
Check out some amazing stories of others who have found hope in the darkness by holding on to God's anchor of hope.
From my teenage years I suffered times of depression, overcome with pain in my soul, which ultimately led to an attempt to suicide. I was rescued by a miracle and later realised that someone, somewhere had prayed for me during that time. I had known God as a child, but it wasn't until later on in life, as a young mother, that I understood who He was and the healing He could bring. When I started looking to God as my hope, He set me free from the depression and led me into my bright future.
I was going through a really dark time. My family was a mess and I just didn't know where to turn. I felt hopeless. One day I heard "My Song" and it was as if the lyrics were quoting my life. Every time I hear that song I cry. It has reminded me that God will always be faithful - however dark it is!
I struggled with bullying growing up in school and it really dented my self confidence. I was crying in my room one day and happened to listen to Caleb's song "I Love You". I can't describe how it impacted me. It was like God was speaking directly to me, reaching deep into my heart and telling me that He isn't ashamed of me. I'm still on the journey but that song has been such a source of strength to me.
Recently through the COVID-19 crisis that shook the world, my husband and I fell into very difficult times financially. We suddenly felt at sea - nothing was secure and darkness was taking over. We needed an Anchor of Hope in the waves. The same Anchor of Hope that Caleb sings about in "It's Alright" was also an Anchor for us. In the midst of a hopeless situation, we held onto God, our Anchor of Hope and we saw Him bring a miracle.
I had been battling depression after being ill for a long time and had been struggling to see a time when I would be happy again. I remember one morning opening the bible to Psalm 30 and reading that God could heal me. As I read, it was like He spoke straight to my brokenness and said "I've healed you. Weeping may last the night, but in the morning you will be full of ecstatic joy." Reading and hearing that, I suddenly felt hope and joy for the first time in a long time. I still faced days of challenge and depression, but I had a new hope that one day soon I would be completely free and healed. And today, I am!
One of my children went through a really tough situation a few years ago. As a Mum you want to do everything for your kids but sometimes you don't have the power to do that. I remember how helpless I felt. I needed real help so I turned to God. He showed me that He was a faithful Father - someone who could bring real hope and change to their situation. And He did. Everything worked out for my child as God did what man could not do.
Share hope with your world!
Want to become a part of sharing this hope with your friends, family and world?
The Anchor Army is an amazing team – from all around the globe – partnering with us to bring hope to the darkest corners of the earth!
Anyone can join the army, and you don't have to go anywhere! You are simply putting your hand up to not only receive hope, but to help us share that same hope!
Want to chat?
If you've got any questions, or just want to chat about any of this we'd love to hear from you!
Shoot us a message and we'll get back to you. We can't wait to see you walk into the amazing, bright, hope-filled future God has for you!